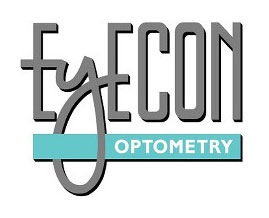 We are a new look on an old profession
Correct your eyesight and complete your mind's vision of obtaining gorgeous frames or contact lenses at Eyecon Optometry. Find a huge selection of exclusive and fashion-forward frames and high-tech lenses.
You'll get the latest in eye exam technology at our doctor-owned and operated office. Get a FREE 1 year warranty with the purchase of a pair of frames and receive a discount when you buy your second pair.
We are now accepting new patients. Call 425-678-0300 or email us to schedule an appointment.
Office Hours
Wednesday
9:00am - 6:00pm
Eyecon offers Optomap Retinal Exams
The doctors and staff of Eyecon Optometry are committed to providing our patients with the very best in eye care. We believe the Optomap Retinal Exam is an important part of your annual eye health exam. We strongly recommend every patient have an Optomap Retinal Exam to aid in early detection of eye and systemic diseases. Visit the Optomap website to learn more about this amazing technology.
Eye Care Services in Lynnwood, WA
Whether you are a new or existing patient, our optometrist and skilled opticians provide:
Comprehensive eye exams
Contact lens fittings and help picking eyeglass frames and features
Eye disease diagnosis and treatment including help for cataracts, glaucoma, and diabetic eye disease
Eye emergencies and foreign object removal
In everything we do, we aim to provide our friends, neighbors, and the surrounding community with quality eye care and optometric expertise in a setting that is friendly, organized, and efficient.
"I love this place! Small shop with great customer service. I had fun trying on new frames here. They gave me great, honest advice and helped me find a perfect pair."
-Nina F.
"This was my first visit with Dr Godines and the team at Eyecon. I will definitely be back. They took the time to explain the results of my eye tests and details of my prescription. Then, even the Dr came out to help me find the perfect frames!
The technology they have is top notch. I was able to see a map of my retina (so interesting!) and they have a machine that helps measure your glasses for a perfect fit. I can't wait to get my frames back!"
-C T.
"I've had a wonderful experience working with Eyecon Optometry. They are always professional, personable, and welcoming! I was able to get an appointment within two hours of calling with an eye emergency. Great staff, very accommodating, I highly recommend!"
-Sarah S.
"This place definitely exceeded my expectations for eye doctors. The appointment was quick but I felt like he really took the time to answer my questions and any concerns I had with my vision and walked me through my options with insurance. Will definitely be returning when I need fresh contacts or new glasses."
-Michael H.
"My experience here was fantastic. Everybody was ridiculously nice! I will continue to go here for many many years. Dr. Godines was fantastic! Keep up the great work Eyecon!"
-Chelsea B.
Call us today or visit our appointment request page to find a time that is convenient for you to see Dr. Brian Godines!